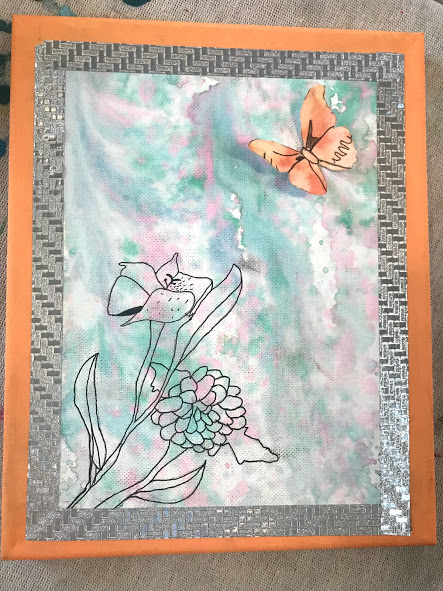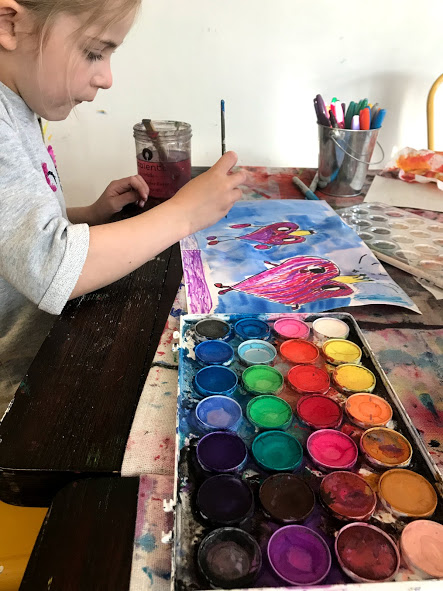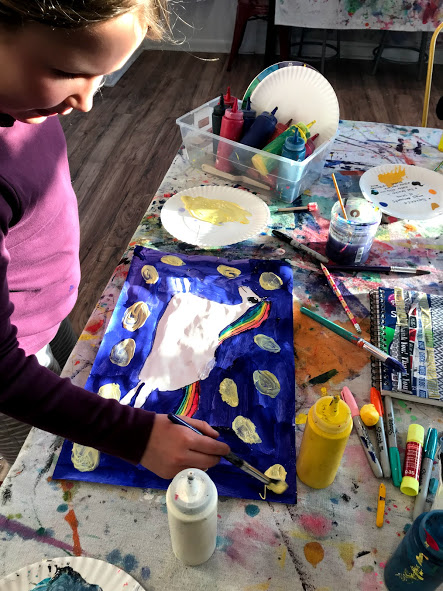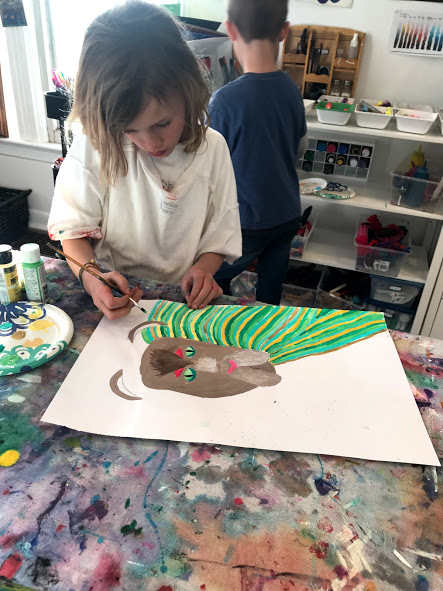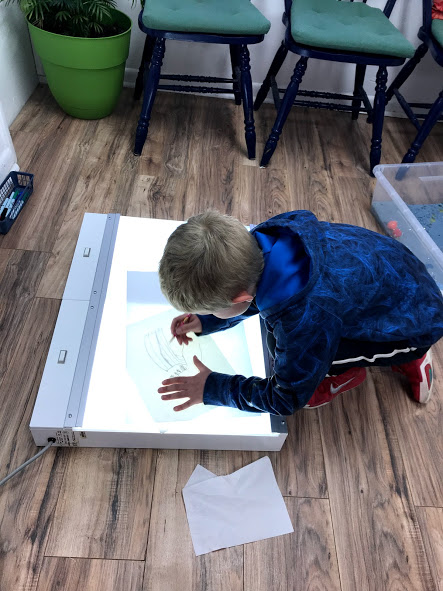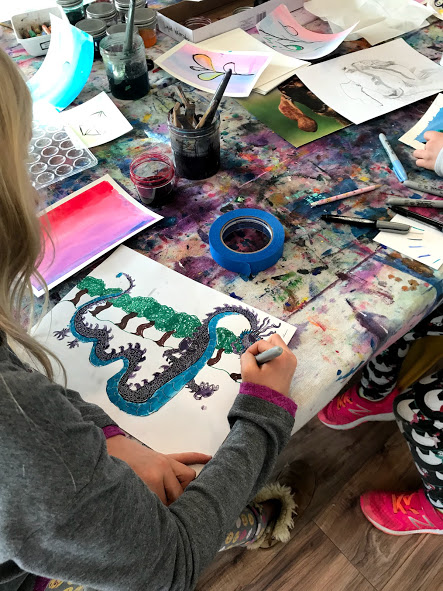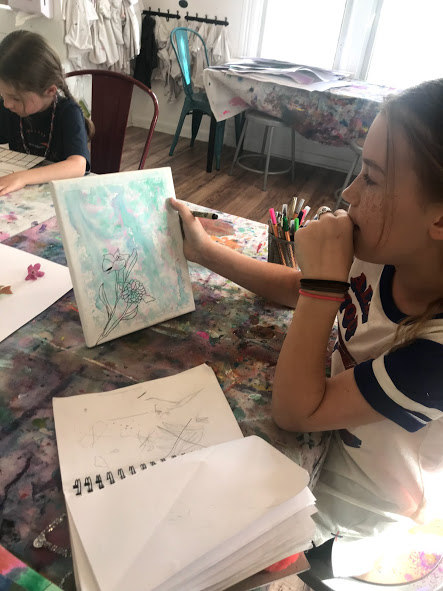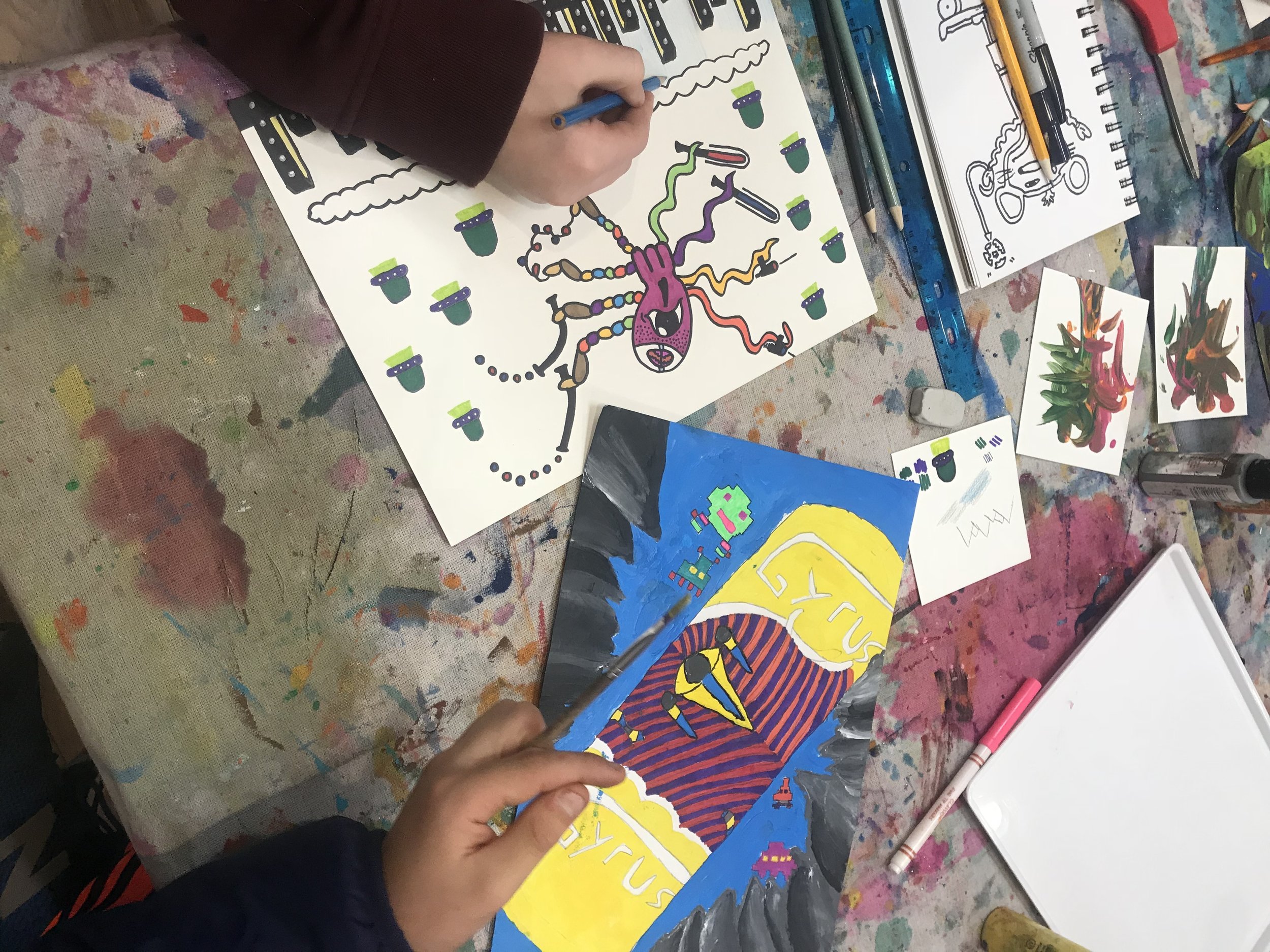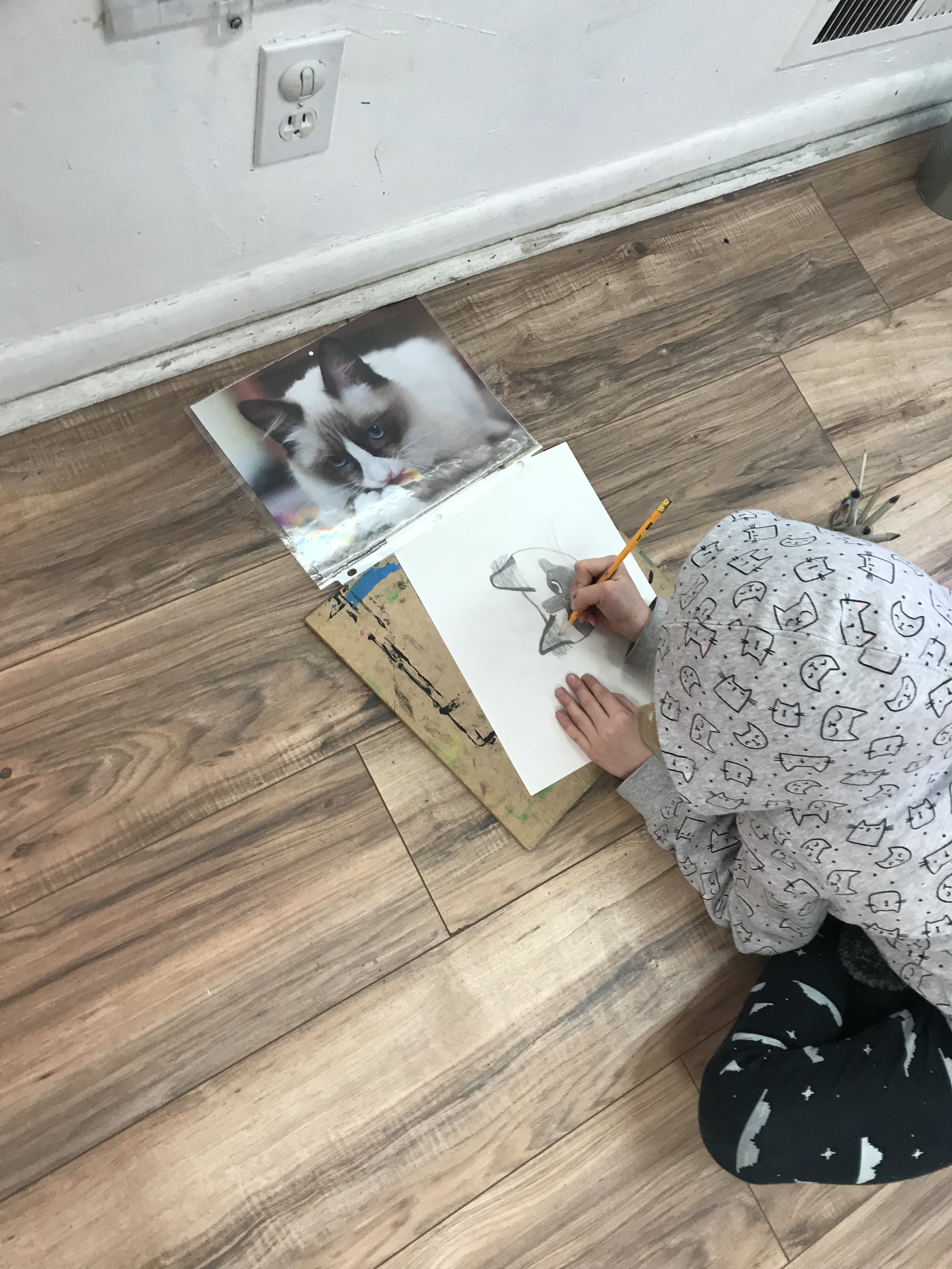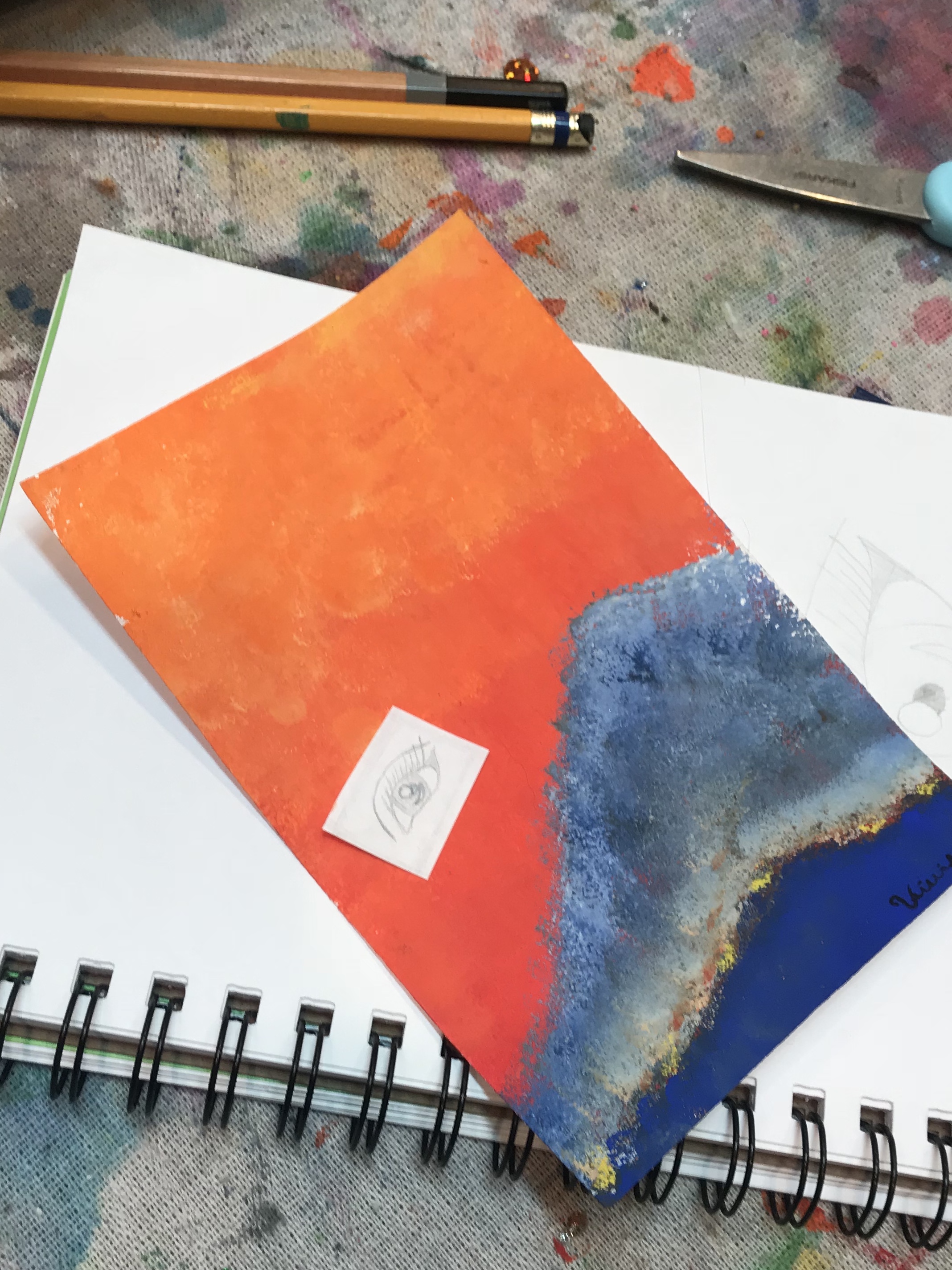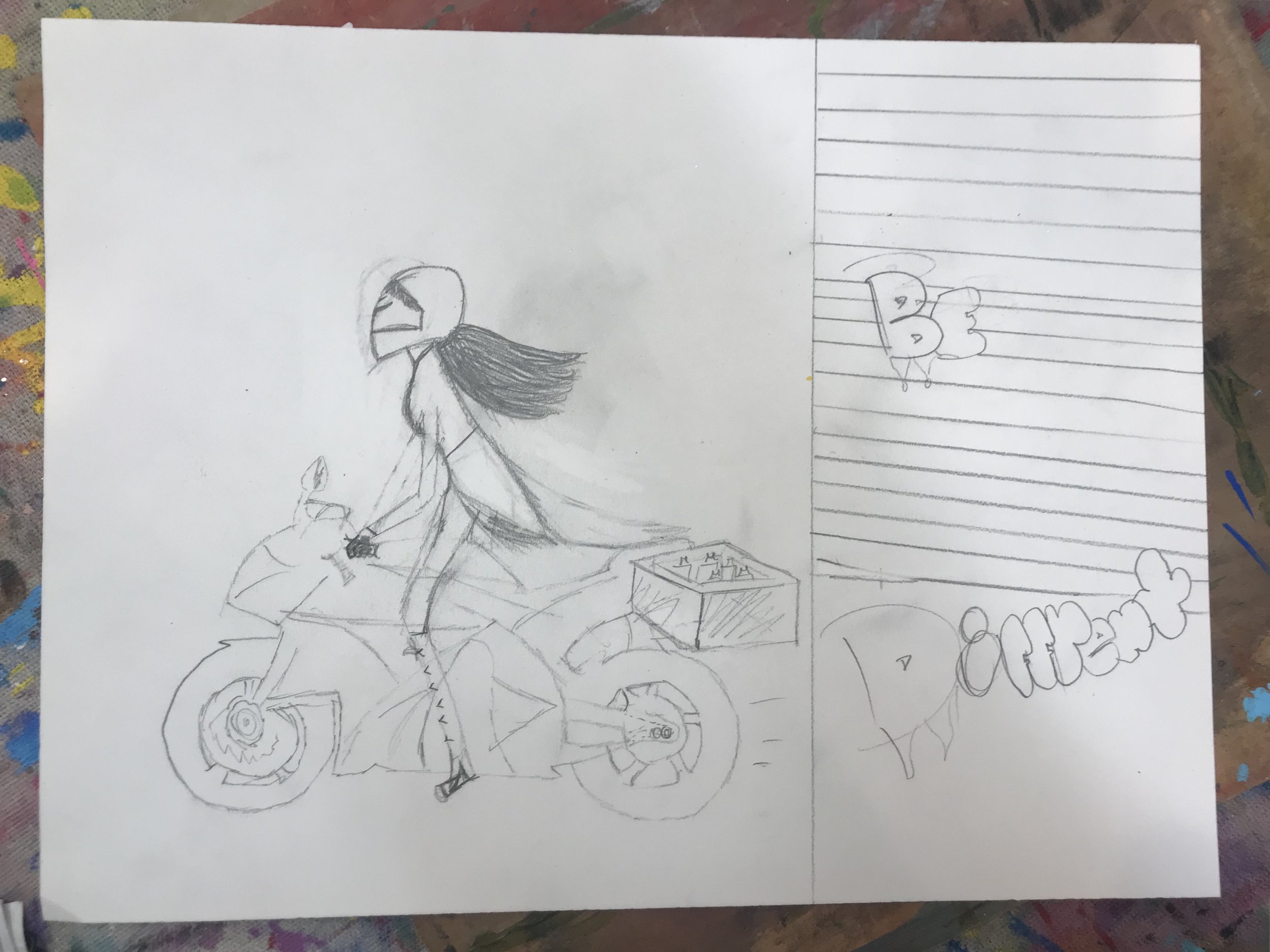 SPARK CLUB ARTIST PROGRAM: $365
Includes all 14 classes, sketchbook, portfolio of work, and a month-long art show with an ART WALK in participating Downtown Littleton businesses.
Ages 6 (1st grade) -9, 9(4th grade)-12, OR 10 (5th grade) - 15, and Homeschool Option
Let your creativity spark after school is done!
This is a program for kids who LOVE art and want to think and work like real artists. This program is mainly 2-D focused. Draw, paint, print, collage, weave, and make your ideas happen! The first 6 weeks emphasizes learning concepts, material techniques, and practicing skills artists use. The rest of the program focuses on using idea generation and making choices with skills and materials that will be best to use with the artist's unique ideas.
We recognize that not every artist is the same, and will have a different creative process just as any professional or famous artist. We follow the students and their interests, incorporating art history and appreciation as it applies to or challenges the group. We believe the process is just as important as the product. Students are allowed and encouraged to choose how to best express their own ideas to make artwork that is personally meaningful.
Andrea Rollins, co-founder of artSPARK is the instructor for this program, helping each artist advance in his/her own process and at his/her own skill level.
This program runs twice a year, once in the Fall, and once in the Winter/Spring. You must schedule the classes during the season you sign up for—no rollover classes. The art show will be in January or May with an opening artists' reception.
Enroll your child in the Spark Club program and get the full experience of being an artist: $365
Your child will get a sketchbook, save all practice and finished pieces in a "portfolio" folder to reflect on and learn from, and each artist will participate in an ART WALK in Downtown Littleton! A matted piece of artwork will be displayed in one of several Downtown Littleton businesses and will be yours to take home at the end of the show.
Spark Club is designed as a 12-week program, but offered for 14 weeks so you can choose 2 weeks you want to skip and come on the weeks it works for you (however it is best if your child is present for the first 6 weeks and also on the last class). If you can make all 14 work, great! If not, 12 is ideal.
Fall 2019 enrollment is open. Please create an account and call or email to enroll.
See below for spots available. These are updated regularly.
303.795.7897 or info@artsparkcreative.com
This is not available for purchase online. Monthly payment plans available.
This program is not refundable. Unused classes do not roll over into the next semester and are not refundable. Cancellations made at least 3 weeks prior to the first class may receive credit toward another artSPARK offering. No credit or transfers for cancellations less than 3 weeks from the start date. Please check your dates carefully and respect our time in scheduling and planning. Thank you!
Fall 2019: September 3 - December 11 (no class Thanksgiving Week)
AGES 6 (and in 1st grade) - 9 Tuesdays: 4:00 - 5:30 pm Full! call or email to get on the waitlist
AGES 9 (and in 4th grade) - 12 Wednesdays 4:00 - 5:30 pm Full! call or email to get on the waitlist
AGES 10 (and in 5th grade) - 15 Wednesdays 6:00 - 7:30 pm Full! call or email to get on the waitlist
HOME SCHOOL AGES 6-12 Wednesdays 10:00-11:30 2 spots left (Tuesday EXPLORE + CREATE class available)
Cannot mix and match days